First Time Registration
Follow these steps to register a device for two-step login with the Duo app for the first time.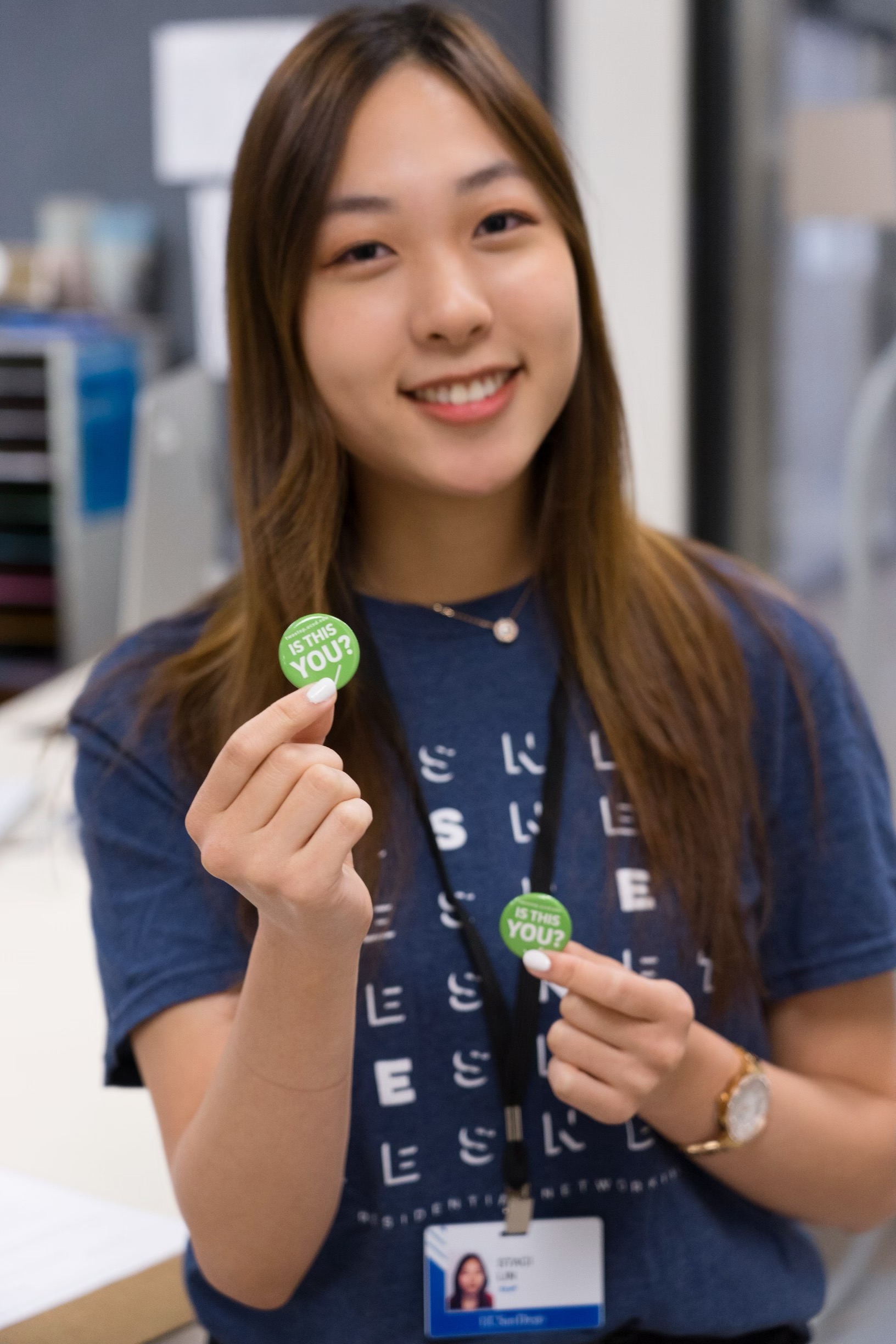 In order to use two-step login, you will need to register a device that you will have with you when accessing your UCSD accounts. A mobile phone is the primary choice for most users as it provides the easiest two-step login experience. 
The Duo app can be installed on: 
iPhone and iPad running iOS 11.0 or greater
Android devices on Android 7.0 or greater
We highly recommend users to register multiple devices to their Duo account in case the main device gets damaged, stolen, or replaced. 
If you are planning on registering a smart phone or an iPad for Duo, you will have to install the Duo mobile app. If you want to use a landline, or a call only option, you can skip to Step 2. 
Step 1: Find the Duo Mobile app in your app store. 
The Duo mobile app is green. Please make sure you are downloading the correct Duo app.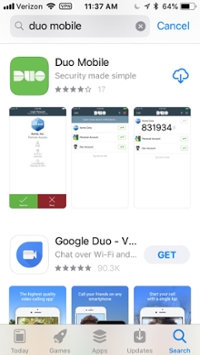 Step 2: Open the app and allow Duo to send notifications. 
Allowing Duo to send you notifications will keep you from having to open the app every time you receive a PUSH.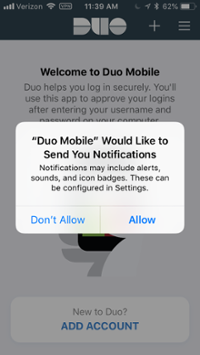 You are all set to go to step 2! Please register your account at duo-registration.ucsd.edu using a different device. Be ready to open up the Duo Mobile app to add your account. 
Step 1: Please go to duo.ucsd.edu and log in using your Active Directory. 
Your Active Directory credentials are what you use to log into your UCSD email. Once you are logged in, please click "Start setup" to continue your registration process.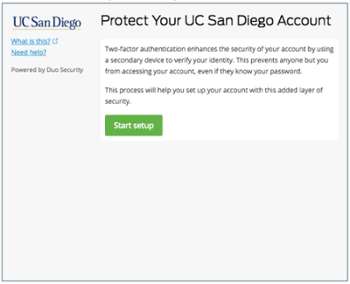 Step 2: Register your device for two-step login
If you have installed the Duo app onto your smart phone in step 1, chose "mobile phone" for your device. In the next steps, you will be scanning a barcode using your Duo app, so please make sure you have your phone ready. 
If you are opting to only receive calls (even on a mobile phone), please register your phone as a landline.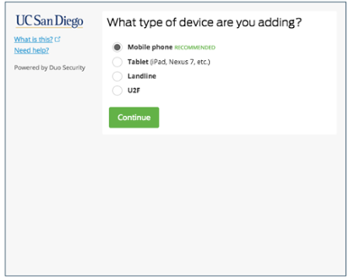 Chose your device and press "Continue."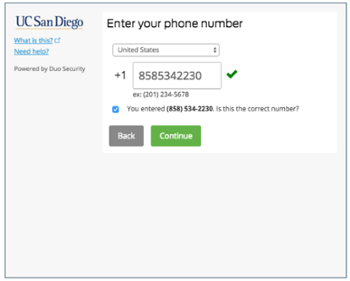 If you are registering your phone, please enter your phone number.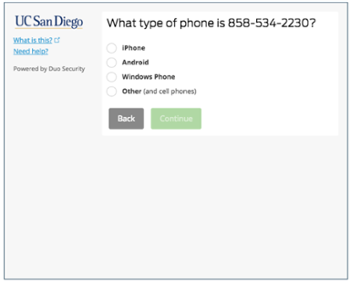 Step 3: Install Duo Mobile/Add your account on Duo Mobile
When prompted, please press "I have Duo Mobile installed." Once the page prompts you, please open your Duo Mobile app and scan the barcode.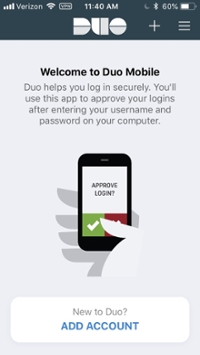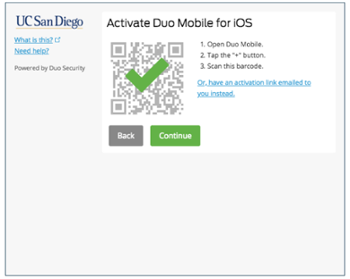 Once you click "Continue," you should see a green "Enrollment Successful!" page. Congratulations, you have finished registering for our two-step login!
After you have registered your device, you can access your preference setting by logging back into duo.ucsd.edu. 
If you do not want to be prompted to chose a way to authenticate, you can set your preferences so it will automatically send you a push notification every time you log in. In "My Settings & Devices," use the drop down menu for your device and set "Automatically send this device a Duo Push." Be aware, this will gray out the "Remember me for 7 days" checkbox and you cannot edit the checkbox unless you cancel the automatically sent push.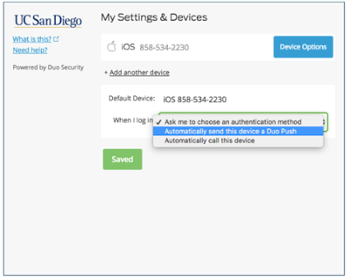 You can also add another back-up device in your settings. We highly recommend users to add a back up device in case your main device breaks, gets stolen, or replaced. Please note that if you only have one device registered and no longer have access to the device, you will have to contact the Service Desk to gain access to your UCSD accounts.