AP&M Walk-up Service Closed Until Further Notice
As of April 8, 2020, walk-up service at AP&M is closed due to general stay-at-home orders. In the meantime, submit your ticket via phone call, web portal or email as noted below. In-person appointments may be scheduled if remote service options have been exhausted and the case is deemed sufficiently critical. See recent COVID-19 ResNet updates
here
.
Walk-In Support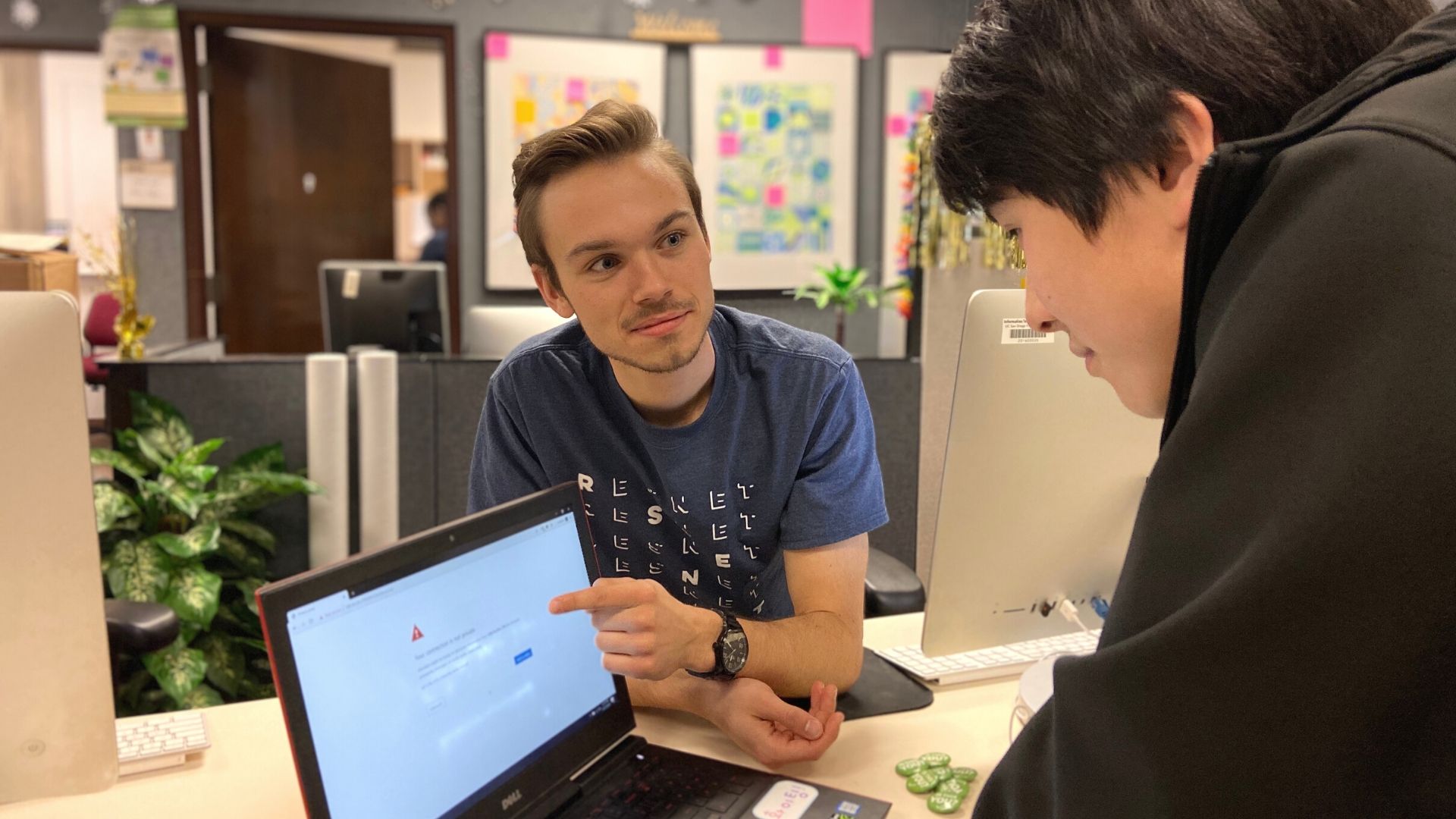 We realize that some issues are best resolved face-to-face. Our Front Desk provides you with the opportunity to have in-person guidance and instruction on the technical resources offered by ITS and at UC San Diego.
Our Front Desk is open from 8 a.m. to 4:30 p.m. on weekdays. There's no need to make an appointment with us. These services are provided for you at no additional cost under your housing fees.
See our About Us page for more information.

Printing on Campus
If you don't have a personal printer, there are many Educational Technology Services (ETS) printers available at your disposal. You'll need to set up an ETS printing account and, if you're printing from your own computer, ensure that you have all driver software installed. See the ETS Printing Accounts page for more information.
If you need to print a poster for a class presentation, we have large poster printers (Cplot) available. While this is a self-service option (ETS provides limited support), we do have instructions online. Make sure to read information about our poster printing service.
Come to the Front Desk if you'd like a refund on your print job because of printer hardware issues (toner streaking or running out, paper jam resulting in a torn or partially printed page). You'll need to bring the failed pages for verification.
UC San Diego Account Issues
Forgot your password? Is your password no longer working? We can help! If you are having issues resetting your password using the Global Password Change Tool, our Front Desk technicians are happy to assist you in person.
Network Device Set-up and Troubleshooting
Stay connected by setting up your smart phone and tablets for easy access to the UC San Diego network. If you have trouble registering your device for either the ResNet or UC San Diego wireless networks, come to the Front Desk so we can help you in person. We can also set up your email on your phone!
If your computer has malware or isn't functioning properly, we can also help with that. Check out our In-House Repair Facility!