ResNet Can Help
Internet connections
ResNet helps you connect your computer, laptop, and/or other devices to the high-speed campus network, and helps keep your connections safe and secure.
Repair services
ResNet can help you with malware removal, hardware and OS issues, and more. Covered services are free for students who live on campus.
Television
Spectrum provides cable TV service and the SpectrumU app for on-campus students, and ResNet provides first-tier support for students using the Spectrum TV service.
ResNet Help Desk
Support Hours
Phone / Email

Monday to Friday: 7 a.m. – 10 p.m.
Saturday & Sunday: Noon – 3 p.m.

Chat

Monday to Friday: 9 a.m. – 5 p.m.
Saturday & Sunday: Noon – 3 p.m.
Call Us
Send us a Chat
Check our Portal
Email Us
Make sure to include your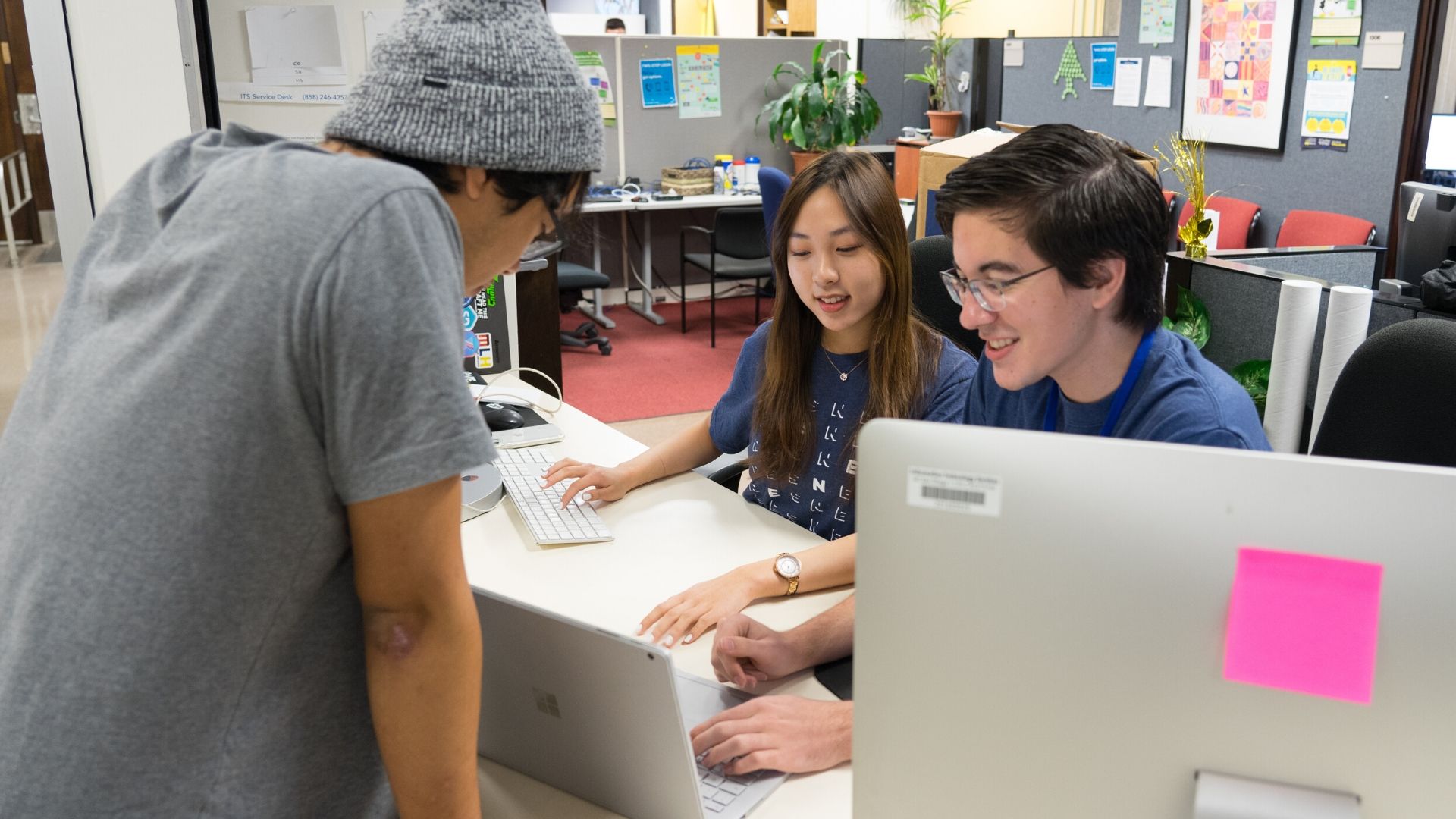 What is ResNet?
Residential Networking (ResNet) is an HDH-funded group within UCSD's Information Technology Services group. We provide network and computer support for students living in residence halls and on-campus apartments. Our goal is to assist, educate, and support customers in any way we can.