Frequently Asked Questions
If you are having trouble connecting to the ResNet network in your devices, please make sure to check out our Connect Your Computer page and our list of Common Devices.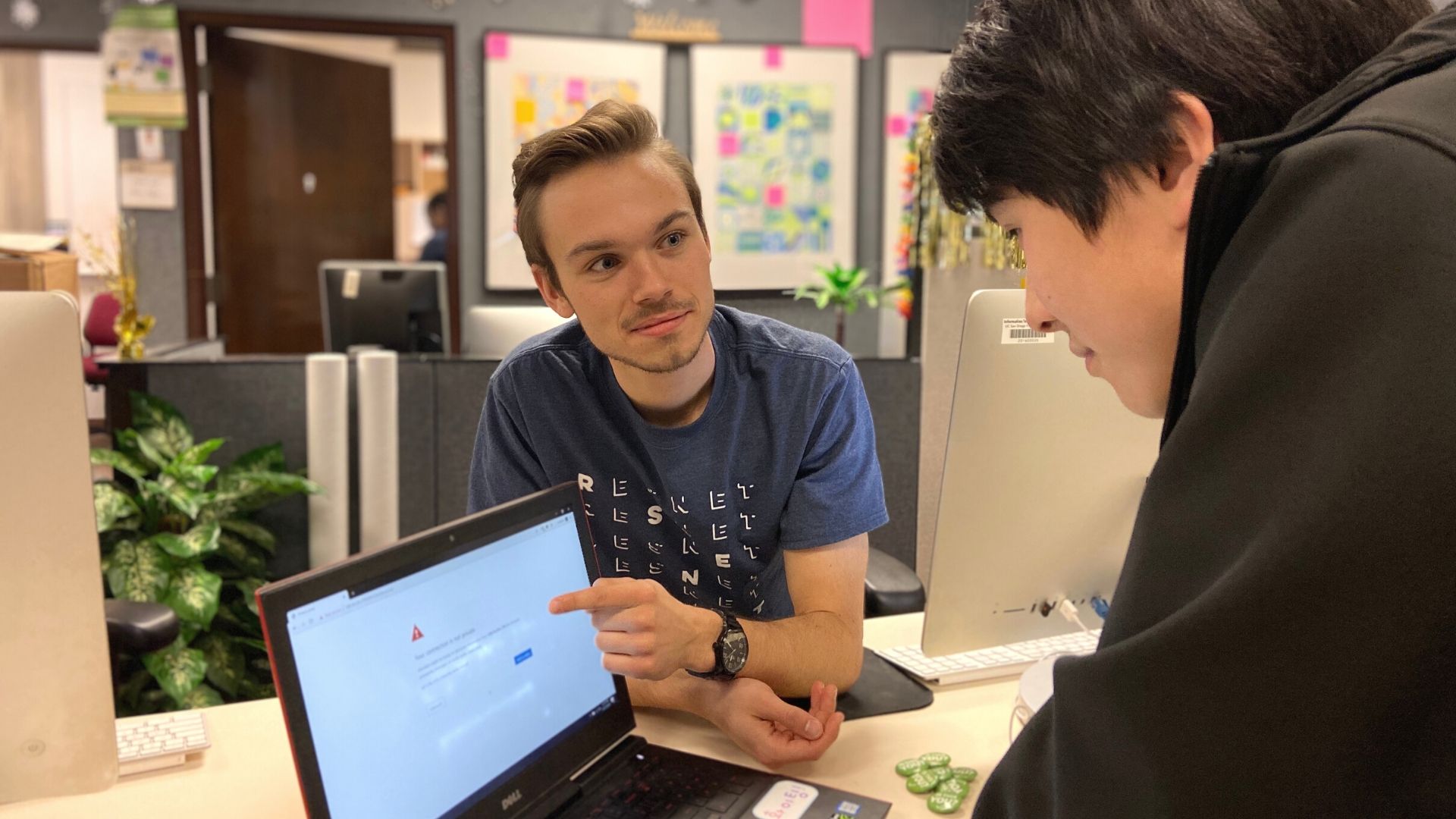 Our ResNet technicians are available via phone, email, and in person to answer all your questions. Check out our Get Help page for information on our hours and location. 
Do I need to sign in or register for a guest account to access websites?
Yes. If you don't sign in with your UCSD credentials or register for a guest account, you will not be able to connect to most websites. If you are using the public UCSD-PROTECTED or UCSD-GUEST (non residential) wireless networks, see the wireless connection directions here.
Does ResNet block P2P programs like BitTorrent and BearShare?
We do not block any internet services at this time. Traffic may be prioritized, so during peak times file sharing applications may seem blocked because they are moving so slowly. We do this to ensure each user has access to basic services like web browsing and email. If you have problem connecting to any site or using any type of service, please contact us!
Are the IPs static or dynamic?
IP addresses are dynamic and are assigned by a DHCP server. The DHCP server keeps track of the unique hardware address on your networked device and will assign you an IP address. If you are setting up a remote desktop service, we highly recommend using a DNS service.
Where is WiFi available on campus?
On the main campus, wireless is available in buildings and lecture halls. As of Fall 2020, the ResNet network has been transitioned to a wireless-only infrastructure to improve wireless coverage throughout the residences. Wireless access is available throughout the residences, including the common room and bedrooms. Wired connections are not available.
How can I use it?
Follow the directions in the Getting Connected section. 
Is the WiFi on campus harmful?
No, the WiFi used on campus is completely harmless. Read more about campus WiFi safety here.
How fast is the wireless connection?
For normal web browsing, checking e-mail, and watching standard definition video, the wireless connection should be sufficient for your needs. The wireless equipment installed on campus utilizes the 802.11n standard on the 2.4Ghz frequency and the 802.11ac standard on the 5GHz frequency. While your devices will most likely connect and run regardless of what version of WiFi they use, the fastest speeds will be obtained with those devices that also have 802.11ac capability and connect to the 5GHz band. Each access point can handle approximately 15-25 devices without noticeable degradation, but the speed of your connection may drop as more users in your area connect or if multiple users are performing high-bandwidth activities, such as playing games or streaming HD video.
What if I get bad signal strength?
If you have bad signal strength in your living areas, contact us for assistance. 
Can I buy and install my own wireless access point?
Personal wireless routers are not allowed in campus residences due to interference on UC San Diego wireless equipment. As stated in the Acceptable Use Policy the installation unauthorized networking equipment, such as wireless routers or network extenders, is strictly prohibited. 
Can I unplug or move existing wireless access points?
No. Disconnecting or moving networking equipment in campus residences will take the wireless access point off-line and impair the function of the network. This will affect all network connections in the area and will be a disruption to other residents. This action is prohibited as stated in the Acceptable Use Policy.
Is the ResNet WiFi getting upgraded?
Yes. As of Fall 2020, HDH and ResNet have completed transitioning the ResNet networks over to a wireless-only infrastructure. Areas were upgraded with the installation of additional wireless access points in order to have better coverage throughout the residences. In these areas, due to the installation of additional access points, residents no longer have access to Ethernet as these ports needed to be requisitioned for the new wireless equipment.